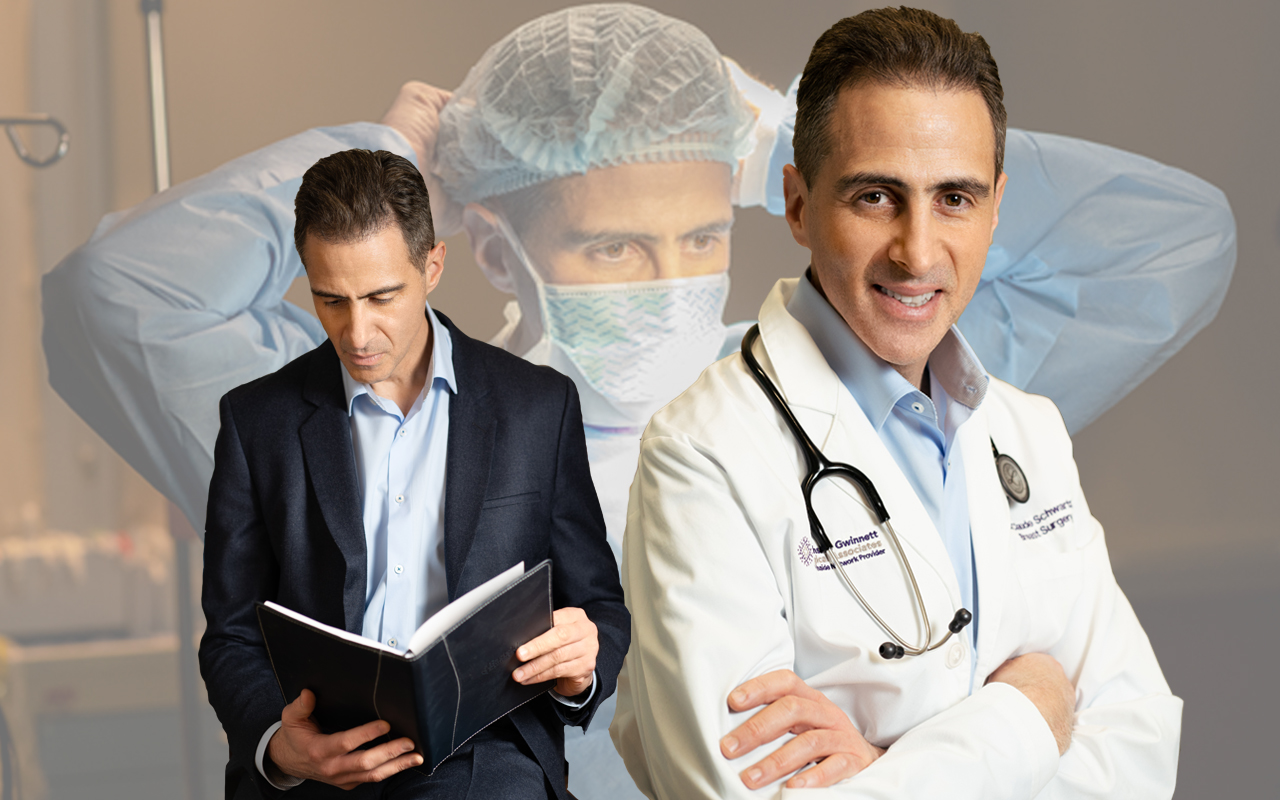 Breast cancer specialists – One Surgery – One Expert: Meet Dr. Schwartz
Almost 13 percent of women fall victim to breast cancer in the US, with more than 43,250 deaths expected in 2022.
The uncontrolled breast cell growth is referred to as breast cancer. It is generally the result of abnormal changes in the body's genes. When the uncontrolled growth continues to divide, it forms a tumor. A lumpectomy or mastectomy is done to get rid of the cancerous tissue. It can cause breast deformation, but with Dr. Schwartz performing your surgery, you don't need to worry about this issue at all.
Read on to learn why Dr. Schwartz is the best surgeon for breast cancer and breast reconstruction surgery.
About Dr. Schwartz
Dr. Schwartz Breast cancer specialists is an exceptional surgeon who has performed countless breast cancer and breast reconstruction surgeries for patients worldwide. Not only does he entirely remove cancerous tissue from the breasts, but he can also perform reconstruction at the same time to avoid breast deformation.
His innovative solutions have made mastectomy and reconstruction surgeries possible without hospital admission.
Breast Cancer and Reconstruction Surgery with Dr. Schwartz
Lumpectomy
When cancer spreads widely in small-breasted patients, mastectomy is needed. If a lumpectomy is conducted, the residual breast tissue is insufficient to create an aesthetic breast shape. However, when Dr. Schwartz is your surgeon, anything is possible.
Using a perforator flap, Dr. Schwartz can restore the breast shape. The perforator flap can be taken from excess local tissue present at the back, side, or underneath the breast. He is trained explicitly for performing such surgeries to ensure the patients regain their breast shape. Moreover, he also gives the breasts a lift to improve their appearance.
Breast Reconstruction Surgery | Breast cancer specialists
In a mastectomy, the entire breast tissue is removed. Most women that undergo this procedure prefer to get breast implants. However, surgeons perform breast implant surgery in two steps that take more than six months.
But Dr. Schwartz takes on a different approach. He places the implants directly while performing mastectomy. But that's not all; he also places these implants on top of the muscle. It helps the patients feel less pain and minimizes breast deformation. The results are much more aesthetic than conventional two-step implants.
Dr. Schwartz also combines breast implants with the nipple-sparing procedure. He creates an incision in the crease of the breasts to preserve the nipple area. The entire procedure can be completed within two hours.
Book an Appointment Today
If you have breast cancer and don't want any deformations after surgery, Dr. Schwartz breast cancer specialists is the doctor you're looking for. Book an appointment today at My Breast Cancer Doc to meet with him. Call us at 770-962-9977 or visit 631 Professional Drive, Suite 300, Lawrenceville, Georgia 30046, for more details.