Revision of Breast Augmentation/Reduction/Lift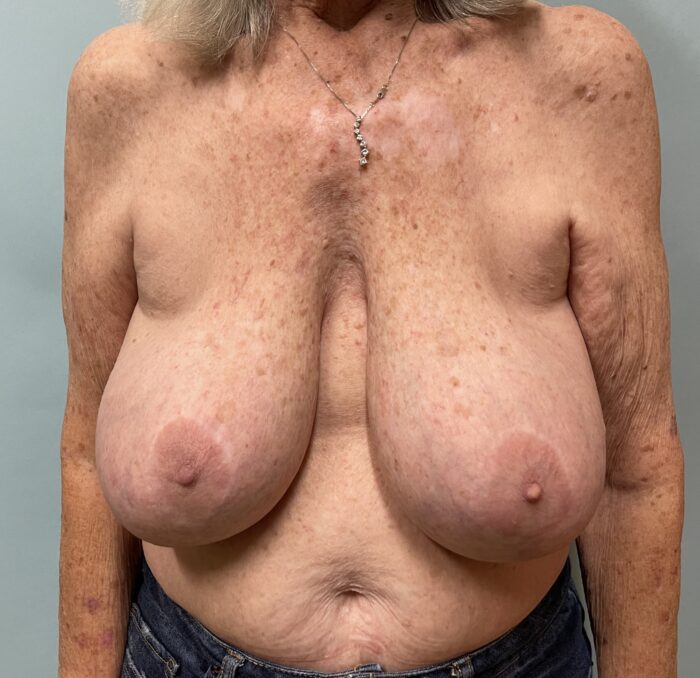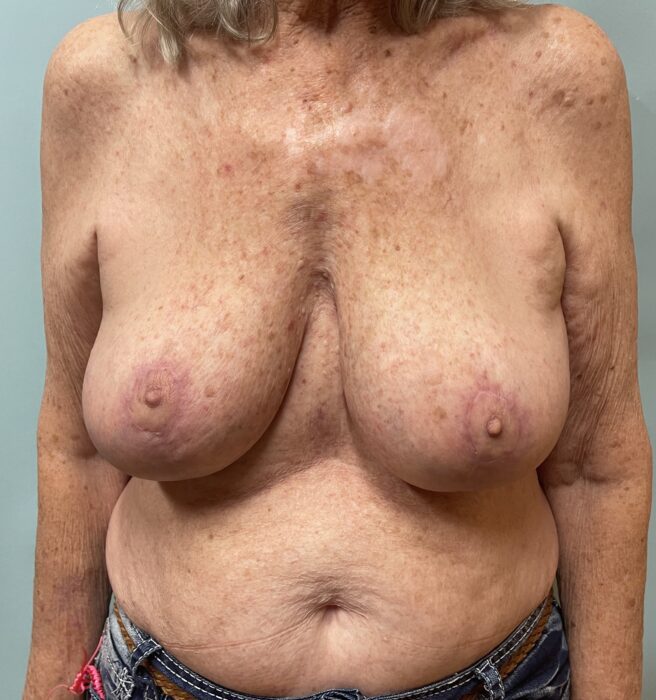 72 year old female with history of cosmetic breast augmentation presents with bilateral implant rupture.  Her implants are removed and breasts are lifted to leave her with an aesthetic result.
This is a 44-year-old female who underwent bilateral reduction surgery in a foreign country with "cross-eyed" nipples and persistent droop to both breasts after surgery. Dr. Schwartz corrected her "cross-eyed" nipples with free nipple grafts, tightened up her skin envelope, and placed implants for a better breast form.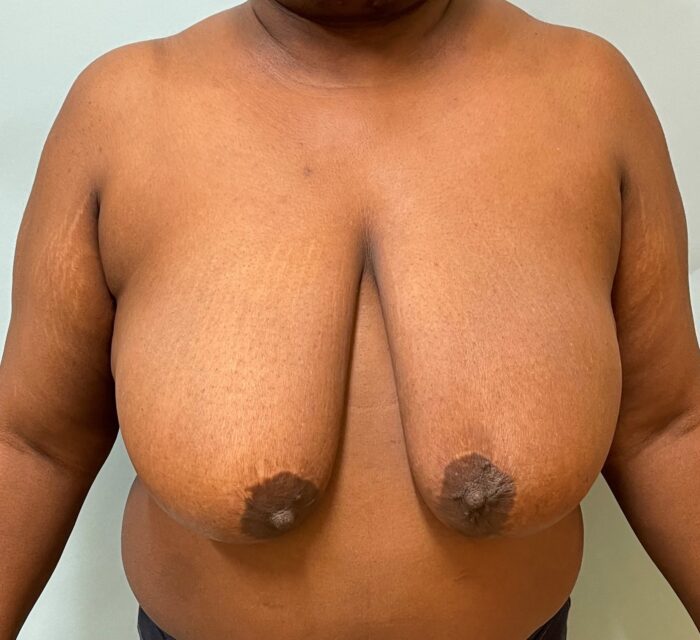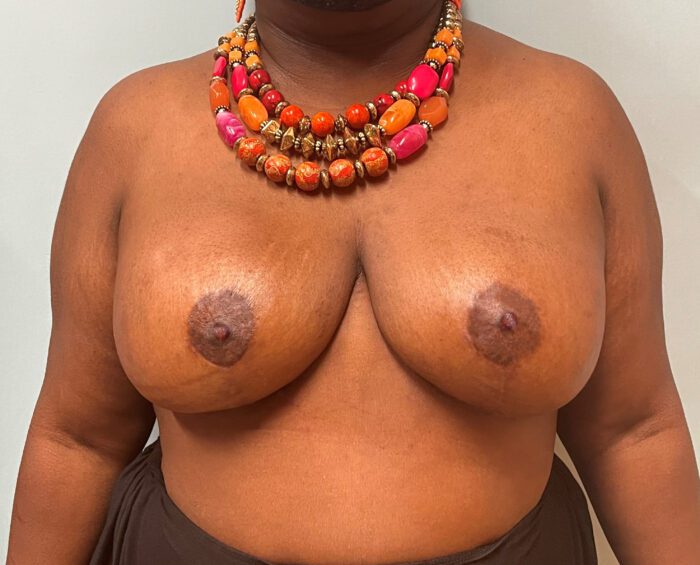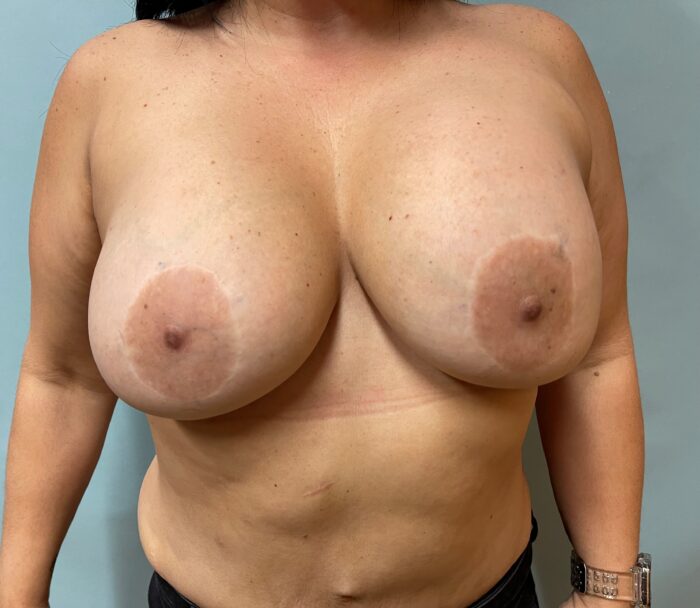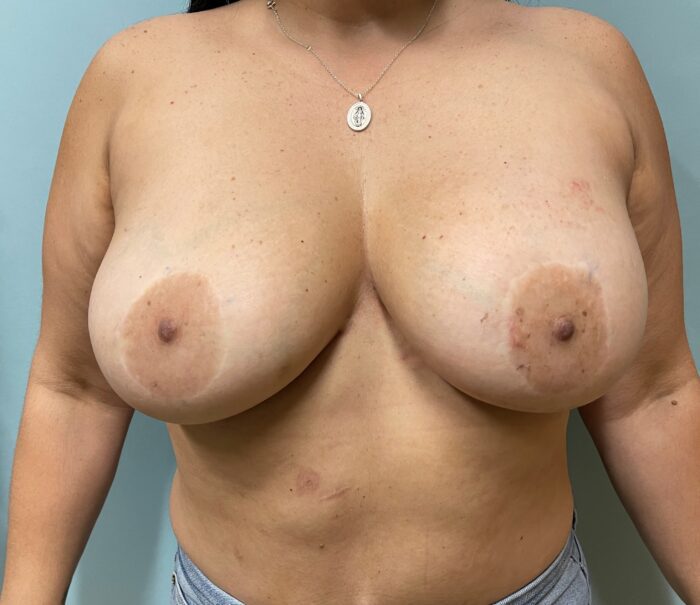 Here is a 37-year-old female with a ruptured left breast implant and significant capsular contracture (hardening of the scar tissue around the implant) with resultant pain and displacement of the implant up towards her neck. Dr. Schwartz removed both breast implants and capsules and placed new implants to restore her breast appearance.